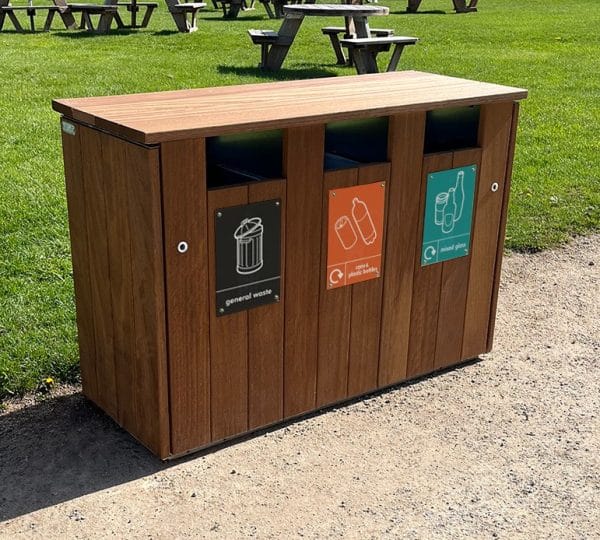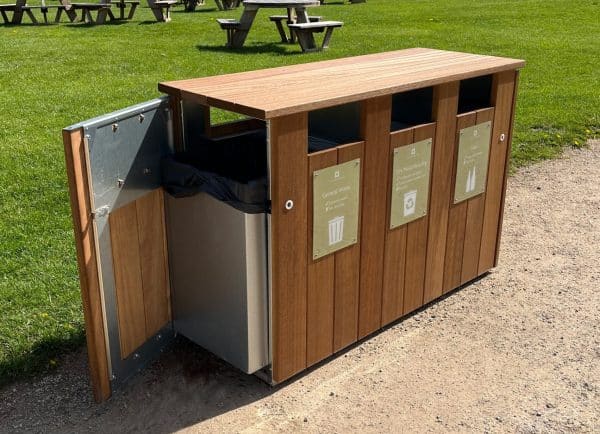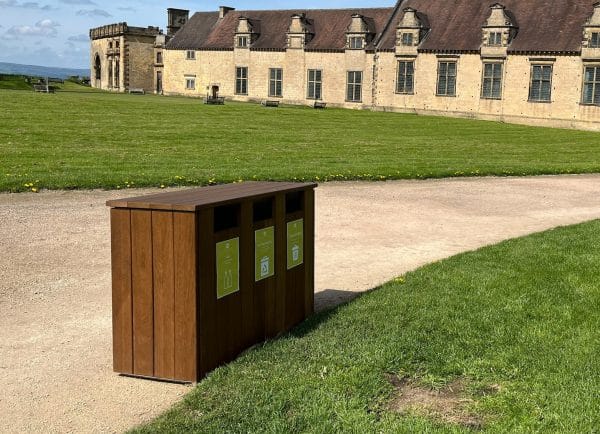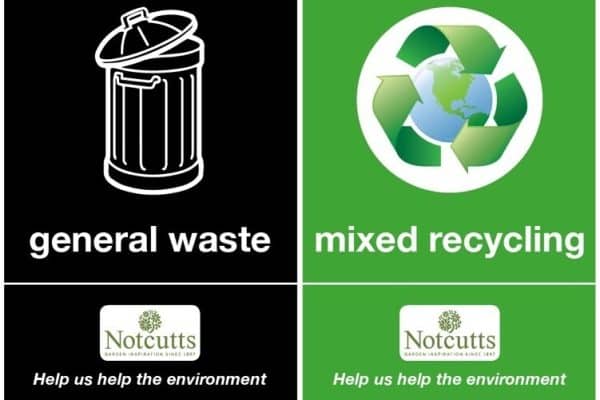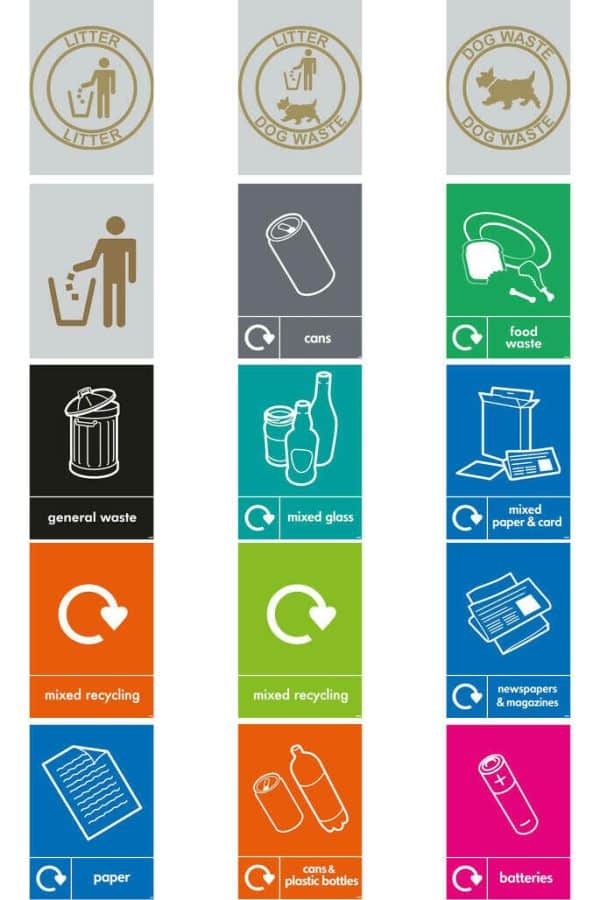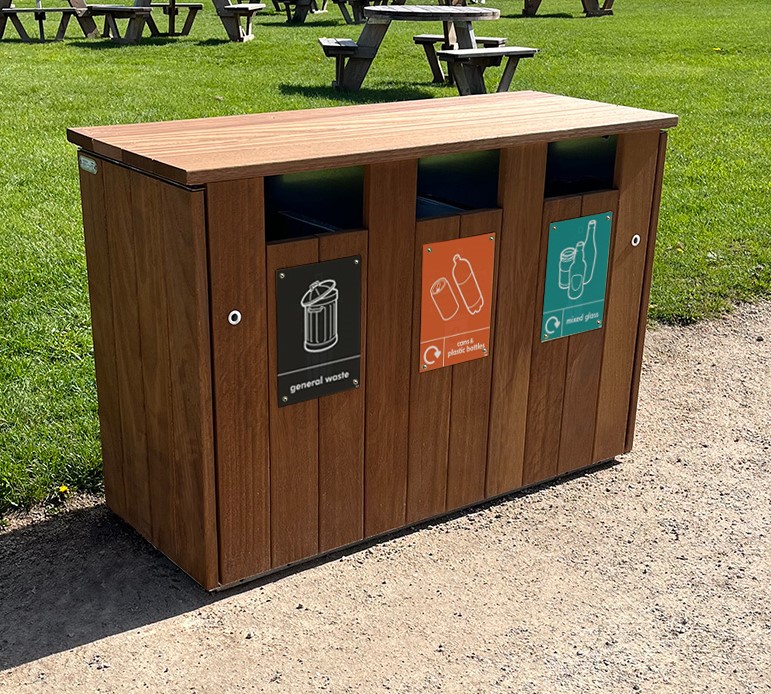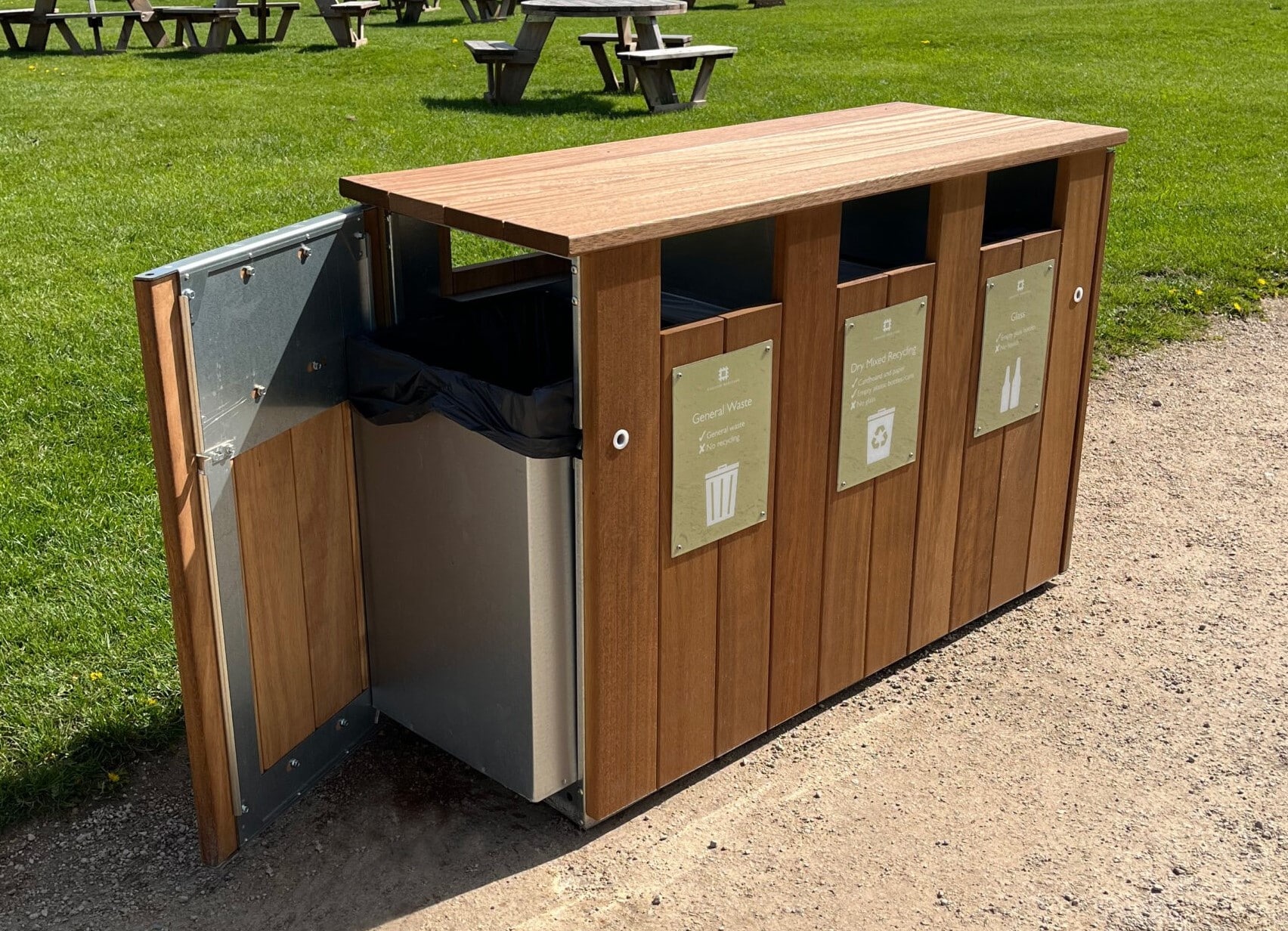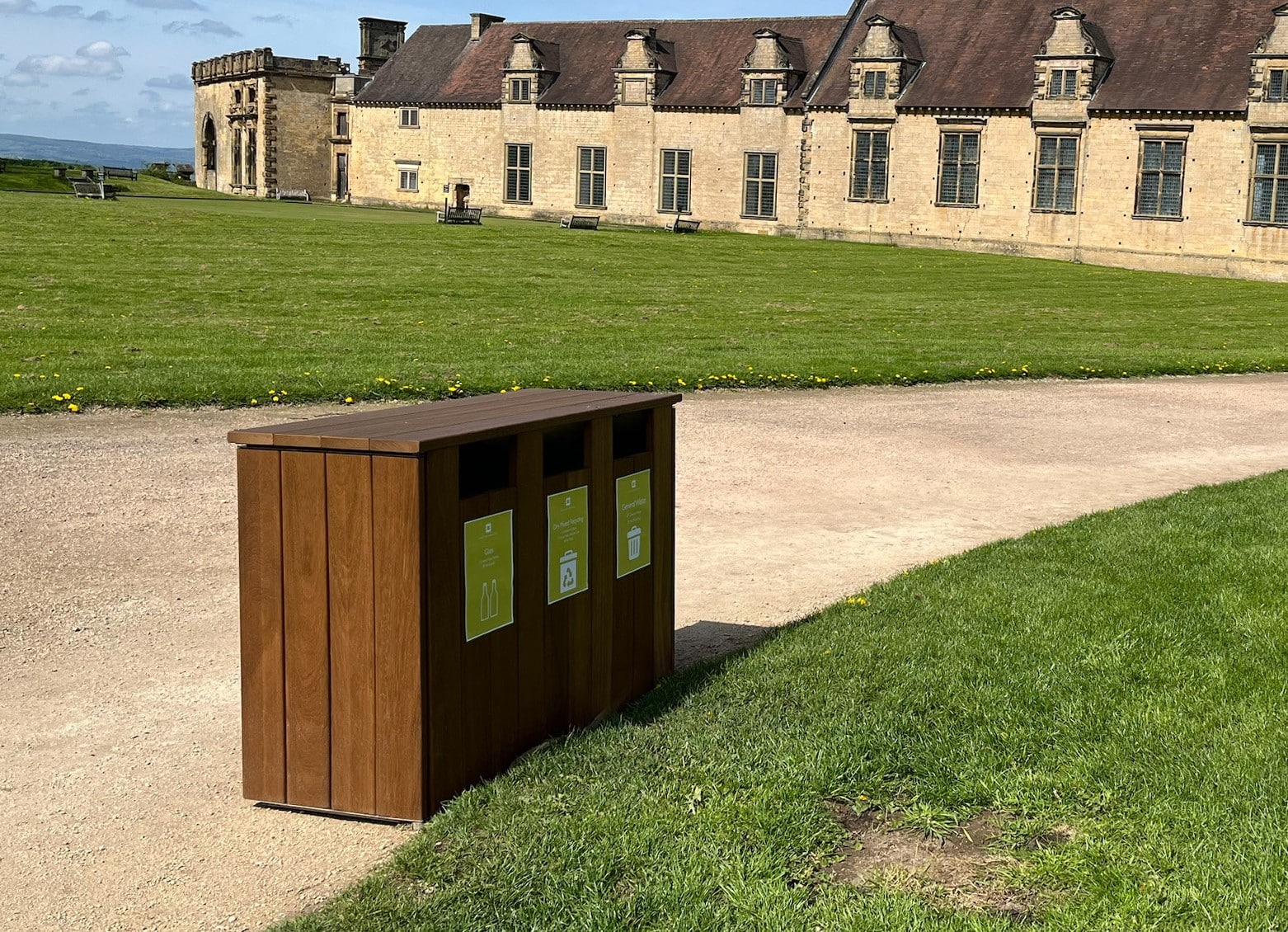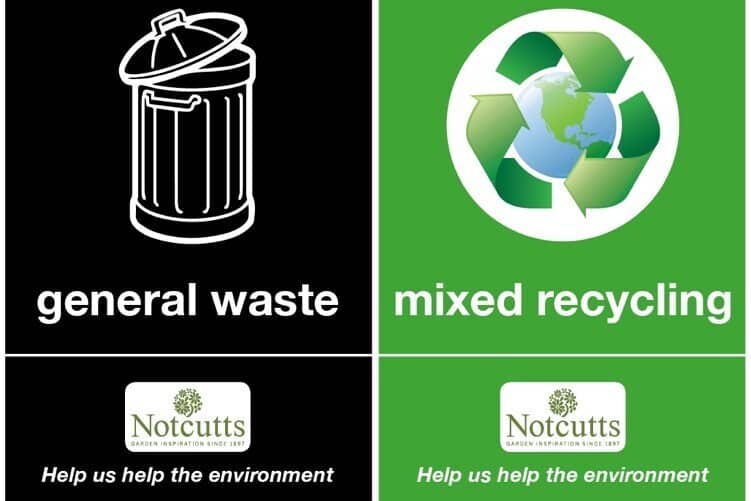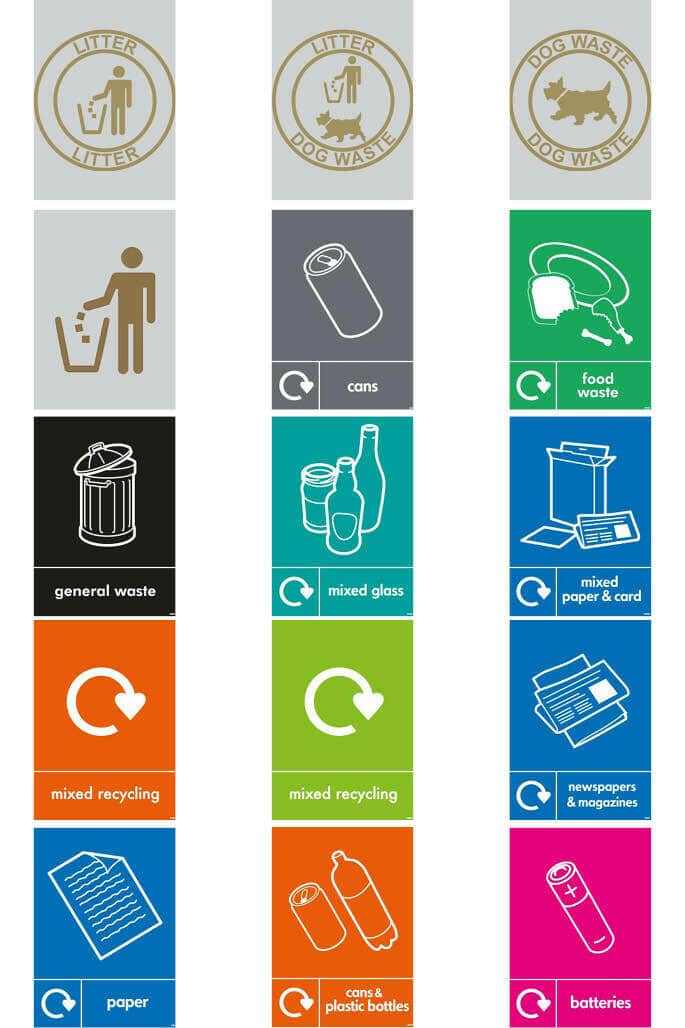 This Triple Unit Woodland Litter bin offers a durable steel frame and either Iroko hardwood panels or recycled plastic panels. The panels offer a stylish and functional option for high volumes of litter and waste collection.
Two size options

Slimline version 180lt (336mm depth)
Standard version 336lt (540mm depth)

Both versions come with a choice of 3 different wood finishes, or Brown Recycled Plastic.
You can also add an easy lift ashtray top in either Gold or Silver.
Optional standard artwork perspex plates, or personalised aluminium composite plates to advertise waste streams for the bin. (ie; General waste and Mixed recycling)
These bins can be safely used as free standing units, but ground fixings options are available (incl. Rawl bolts – for hard surfaces or Large Ground Anchor – for use in soft ground)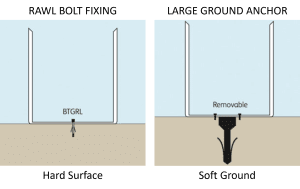 Specifications
| Capacity | Height | Width | Depth | Weight |
| --- | --- | --- | --- | --- |
| 180 litres | 928mm | 1500mm | 336mm | 80kg |
| 336 litres | 928mm | 1500mm | 540mm | 94kg |
Woodland 180lt (or 336lt) Triple unit Litter Bin (Options Available)
Price Includes Mainland UK Delivery.
Please choose colour and other options below if applicable.

** Bulk Pricing Available ** See below for details, or contact us.
BULK PRICE DISCOUNT CALCULATED UPON ADDING TO CART
Bulk Price Saving:
£

0.00
- Current Product Total (Excluding Options):
£

1,350.00
+VAT (Delivery Included)
2
3
4
5 - 9
10 - 14
15 +

£

1,310.00

£

1,290.00

£

1,280.00

£

1,270.00

£

1,250.00

£

1,240.00
Lead time 4-8 weeks
Warranties